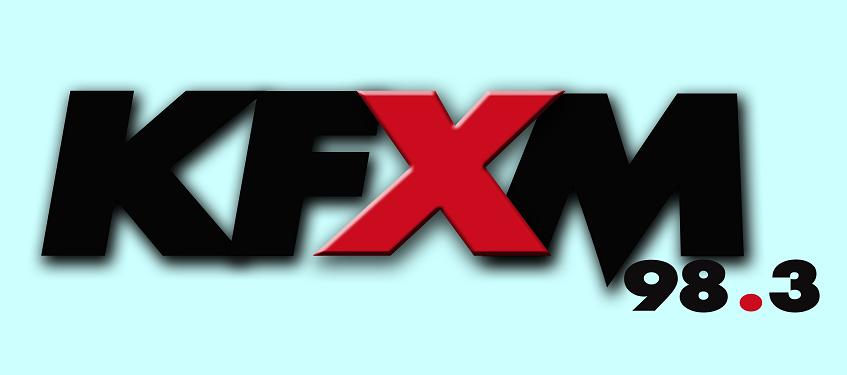 Channel 98
The Lost Goldmine in the high desert!
We do not have consultants to tell us what to play.
We answer to a higher authority;
The Listener
We're New and Improved
Listen at work or at home!
Now even on the road with your internet enabled phone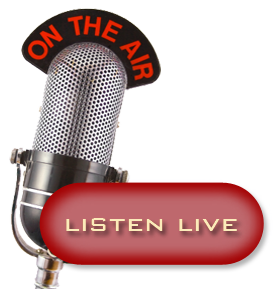 This will launch a new window

Direct Link for Winamp AAC-HD users: http://ic1.christiannetcast.com/kfxm-fm.m3u
Direct Link for Winamp MP3 users: http://ic1.christiannetcast.com/kfxm-fm.mp3


OR
get the app free
TuneIn Radio for iPhone or Android
Become a Fan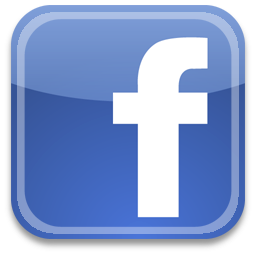 No donation is too small. Please send checks and money orders to:
KFXM Radio
P.O. Box 5478
Lancaster, CA. 93539
Every donation is heartfelt appreciated.
The Personalities. Click Here!

Note: Some information has changed.
Request line: 1-661-726-5959
Request email: requests @ kfxm.com
Please remove the spaces on both sides of the "@" sign

You asked for it and you're getting it!
Chris Compton, the craziest and funniest DJ on the radio is here on KFXM. Listen to Chris at nine o'clock to noon on Saturday.
Other KFXM personalities will be coming as we expand our live programming.
Listen to the interview with The Virginian, James Drury
Recorded on February 4th, 2012
Listen to the interview with The Virginian, James Drury
Recorded on September 1st, 2012
Listen to the interview with Frankie Avalon
Recorded on April 11, 2012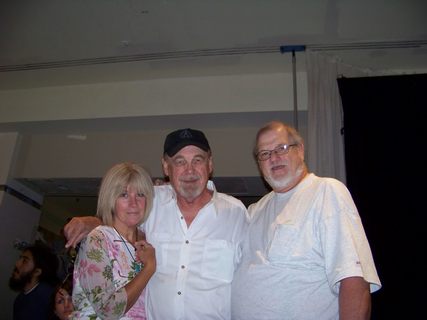 On Friday night June 20th 2008, Duane Eddy played
to a packed house at the World Famous Hollywood Bowl.

On Saturday June 21, Duane and his lovely wife Deed,
relaxed with very special West Coast friends at
Universal Studios, included was KFXM's Chris Compton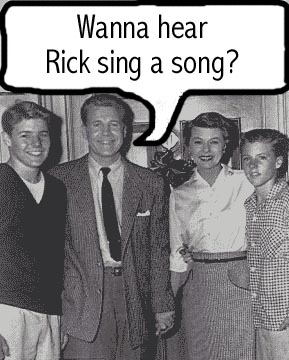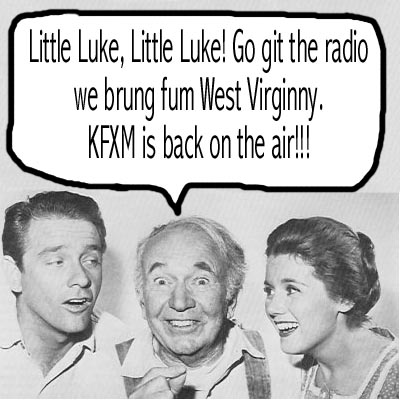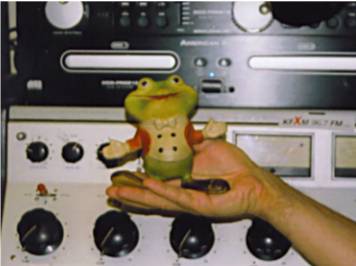 Hiya Kids, Hiya, Hiya!
I'm Froggy the Gremlin, I am, I am, I plunked my magic twanger and made KFXM re-appear after all these years! Soon I'll plunk it again and we'll be on the net! We will, we will.
We have radio's largest library so don't hesitate to make a request of any tune released as a single for play on top forty radio from the fifties thru seventies. Call or email us for that, or other business.
Cool Links:
New Old Friends of KFXM
When Detroit was in its full Glory
More about this great new fun station!
Remembering a mentor and all time great, Emperor Hudson
Click here for pictures of our studios
Click for pictures of our transmitter going in.
KFXM takes to the sky for traffic
Pix of KFXM pilot, Bob Stambovsky and his KFXM plane.
If you have a business, you can help by underwriting KFXM.
Find out more about these businesses who already support KFXM.

You can hear broadcasts of previous services and teachings on KFXM 98.3 FM Starting at 6:30 AM Sundays. By the grace of God we got this radio station in a climate where multi-billion-dollar corporations dominate the airwaves. We can allocate part of Sunday morning to God to help keep us on the air.
Rock n' Roll Heaven
Some of the great music artists and personalities who have left us before their time.
The Day The Music Died
Memorials of Brad (Sandy Beach) Sobel, Buddy Holly, Ritchie Valens,
The Big Bopper, Bobby Fuller, Bobby Hatfield, Mama Cass, Clyde McPhatter,
Dusty Springfield, Ernie K-Doe, Mary Wells, Ray Charles,
Gene Vincent, Rick Nelson Waylon Jennings,
and Elvis Presley
Hosted and maintained by danfeely.com