Chris Compton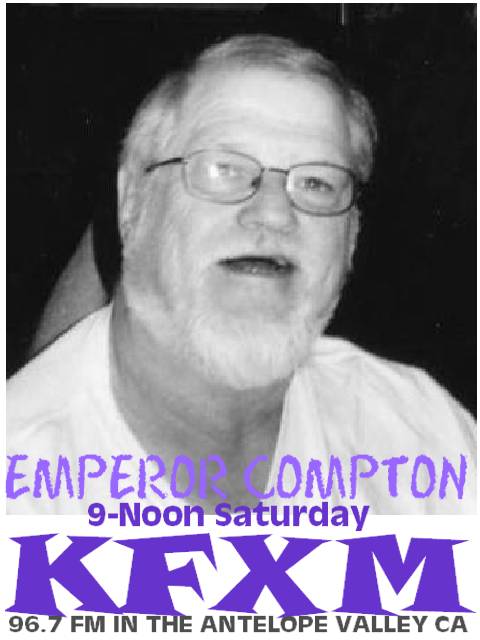 Organization Founder, President and long time area personality, Chris Compton will be running things as well as doing the morning show starting in the fall, complete with his famous "Crazy Closet" of novelty tunes mixed in with his brand of insanity and entertainment, and of course the greatest oldies, from radios largest record library. Chris started his radio journey as a go-fer at legendary KRLA in the early 60's and was befriended by the greatest air personality of all time Bob "Emperor" Hudson, who educated Chris in the fine art of radio entertaining, and other things we can't mention here. From there it was on to Las Vegas, NV. where Chris worked at the two hot AM rockers at the time, with a stint at the local country outlet, that was formerly a rocker,and he even put some time in behind the console at the local soul station! Later on Chris did the very first oldies show on FM in Los Angeles, in the late sixties and early 70's. Chris went on and put his engineering skills to good use at many stations in California and Nevada, and had a very high profile, top rated morning show complete with his cast of crazies that kept Antelope Valley listeners entertained for over two decades.
Chris has rented space for his studio at the Hotel Sheets, one of those places on the highway. It's next to Plasterland, the place that makes those giant statues of celebrities. His "suite" looks right out at a 150 foot Wayne Newton. It's the only one left on the lot. Sorry. However, there are three statues of Ed Sullivan and one is said to be really Ed. Or is it Jimmy Hoffa.
When you have to show what your staff looks like, well, you know the routine. Makeovers become necessary whether needed or not. Chris went to Doctor Francis Stein V in turret tower six of the Phogbound Building for plastic surgery. He had to go back. This is what Chris looks like now after some help from Crosseyed for the Weird Guy. Listen for Chris on KFXM coming soon!.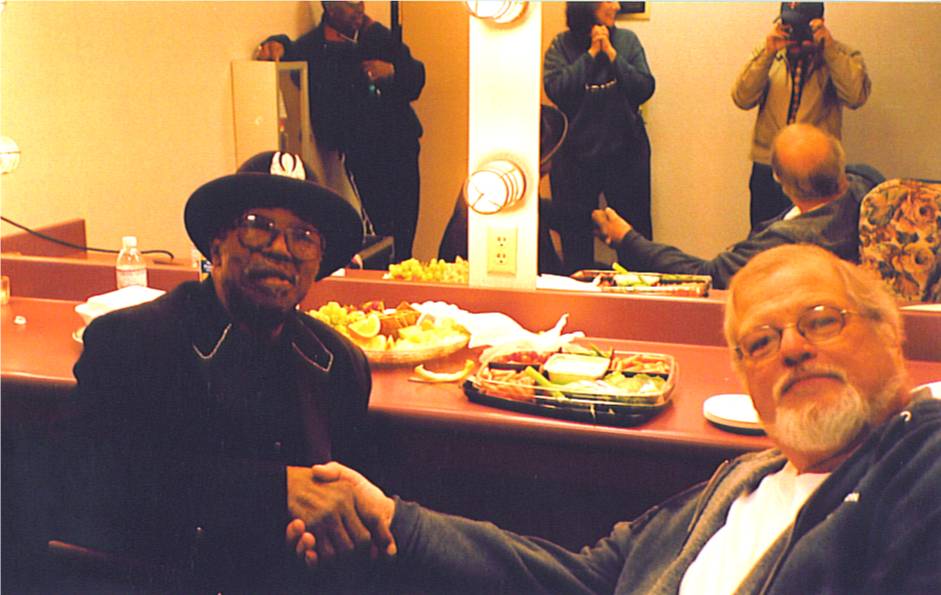 Bo Diddley makes a new friend.....Chris Compton. Here's Bo with Chris, taken March 17, 2005 at the Lancaster Performing Arts Center.